You are working within eCommerce market since yesterday or for 10 years? Today you want to look further, to make significant progress
– for defining achievable goals and a clear strategic vision
– for taking relevant actions to reach your objectives
– for scaling your online-shop business to the next level
– for leveraging your personal and ecommerce skills
Great! I'm here to help you to have clearness for your online strategy and to understand how your strenghts, your knowledge, your personality can make your online-shop or project an exciting and memorable experience you will be proud of.
But first I would like to introduce myself and explain how I arrived to this website.
2001, the year of the begining.
I was 15 and the dot-com bubble just bursted a year earlier. At this time I didn't know so much of internet, I was an early user of MSN Messenger, CaraMail (in France), Yahoo! but nothing very fancy.
What definitely cought my attention at this time is when one of my professor at school shared with us her email with her lastname as a domain name, aka myname.com! I was like "What the f***"! How did she do that?! It was so exciting to me that I asked her right after how she did it.
One day later I was buying my first book "How to create my first website" in html and css. From this day I never left the magic (and terrific) world of internet.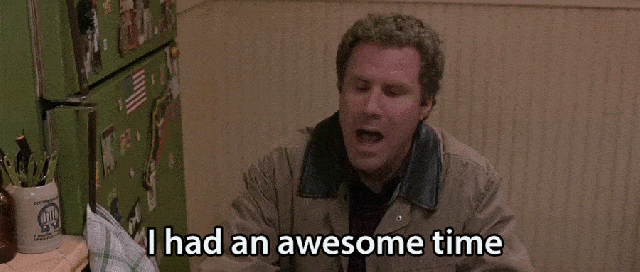 2002, my first website. Fashionpride
This book "How to create my first website" gave to me the skills to understand how to create a simple website: how to code with html and css (with Macromedia Dreamweaver MX), where and how to buy a domain name, how to host and deploy live a website. At this time, WordPress, Joomla and their open-source friends did not exist and I still thank the god of internet for that. Why? I had no choice but to learn how to code a website and it is something which is still helping me everyday.
I created this first website named "Fashionpride.com" (it does not exist anymore) to promote clothe stores and bars in my hometown Annecy. The main goal of this website was to learn and not to make money. I took the time to go deeper on what I was doing. I wanted to do it well. I quickly understood the power of internet, how you can share information and reach people in a quick time.
What I can retain from this experience:
– If you feel this excitation in your body when you start your business; move forward, never stop, you are in the good way.
– Build the trust with your clients, prove you are a master of what you are doing. Your clients will invest on what you are building.
2006, my first online-shop. Activasport – Part 1/2
Running enthusiast and more specifically of triathlon, Activasport is a family company we created in 2006 to sell products for those sports. We have opened our first retail store in Chambéry in France and my goal was to build our first online-shop. A challenging objective at this time for myself but a very exciting one!
In 2006 selling online products for running, trail and triathlon was quite new (yes we can say a "niche" market 🙂 ) and he did not take time to have our first orders. First SEO ranking positions were easy to win, Google Shopping was still free, brands did not have their online-shop yet… it was a great time!
Online revenue quickly represents 20% of our global turnover, we were ahead of our competitors about services offer to our customers (e.g. pick-up stores delivery, payment in 2 or 3 times, product catalog exported to multiple price comparaison websites, initiating drop-shipping with brands…).
But if I look back today we were not bold enough to test and move forward on services like private sales (read more about this specific topic with my 2nd experience with Activasport in 2012).
What I can retain from this experience:
– Be part of the first for building a business in a specific market will give you a major advantage (I agree it was much easier in 2006 but we have new challenges, new technologies still coming non-stop).
– Do not stop looking what's going on around your business: new services, new competitors.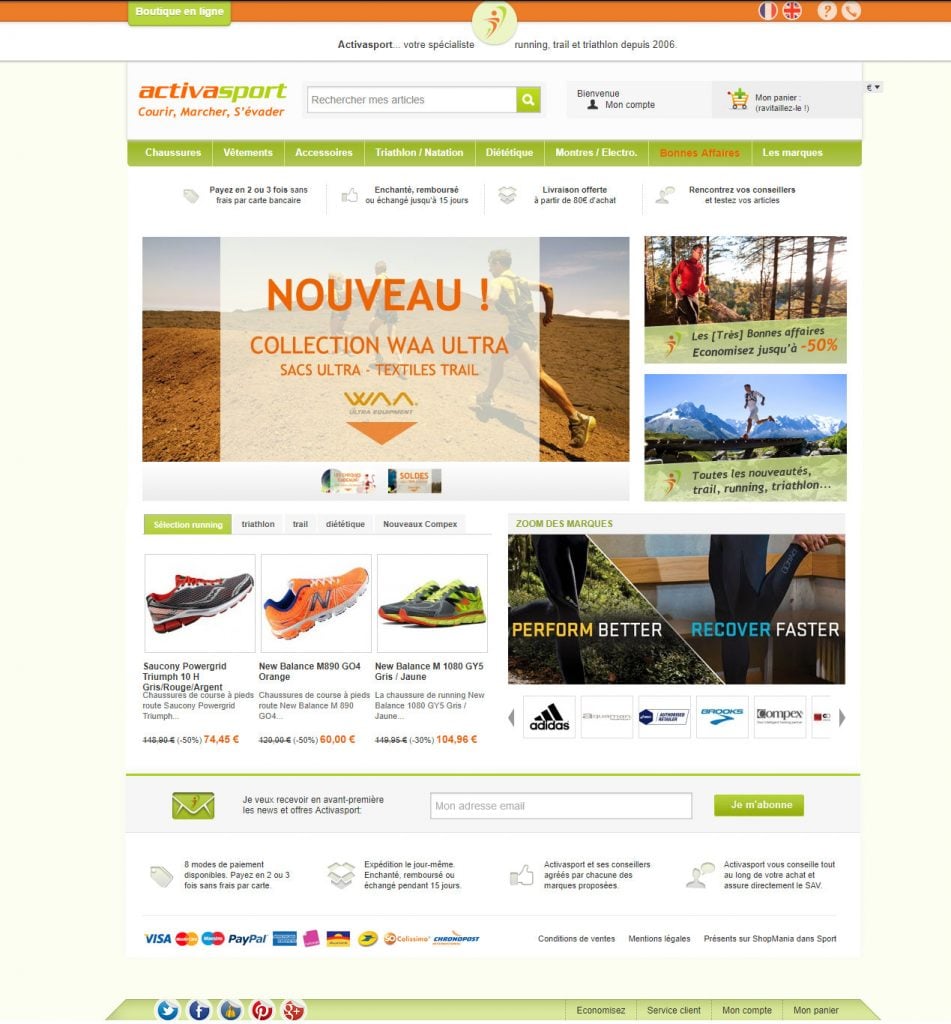 2008, my first entrepreneurial experience. Publipride Digital
3 rookies building a Digital Agency in Paris: myself, Matthieu and Benjamin, 2 of my best friends met in Annecy. It is my first experience as Entrepreneur: create a company, generate turnover and hire people.
First time I was not playing on the side of the clients. The game is not the same. As specialist of web development and ecommerce, we were in front of people expecting clear and advanced answers to tackle their online challenges.
Our biggest strenghts were the passion we had with what we were doing, we did not sell bullshit to our clients, we were honest about the best solution to choose for boosting their online business. It was one of the key success to work with these great brands: France Télévision, Fleury Michon, Fnac, Pilot (pens), Auchan, Cristal Festival, Evian Golf Masters, A.P.C. (fashion clothes). During 5 years we participated to only 2 competitions against other web agencies. The top priority for us was to meet new clients through our professional network.
What I can retain from this experience:
– Build a business with associates you 100% trust, not 99%.
– If you master what you do and sell your expertise with no bullshit, clients will trust you, buy your service and will be loyal to you.
– Take time to build your professional networks, it will cost you less effort to get new clients.
The agency is still existing with the new name "Ben Agency", have a look here!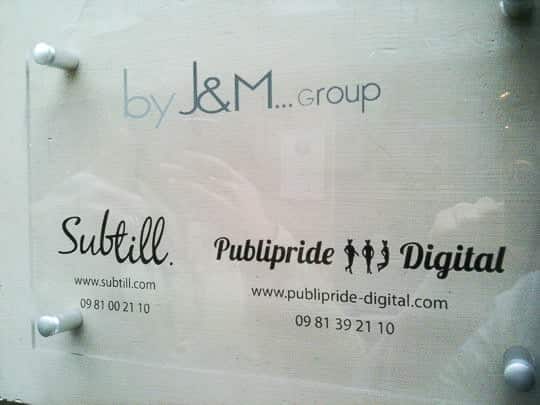 2010, creation of the fashion marketplace. Subtill.com
2 years after creating the digital agency, we were already looking for creating another online-business, but this time as a "startup" (aka building 1 business from 1 idea). During our studies we built a business plan to create a platform for promoting fashion designers. We were still exciting about the concept and we decided to move forward on it.
The brand was born: "Subtill.com, hype. social. market." Our goal was clear: build a marketplace for designers and fashionista looking for a good looking website to sell their products (remember that for th rest).
Building this marketplace from scratch was a huge and challenging work. We had to think about all marketplace features (payment, shipping, reviews…), acquisition strategy, business model.
To be free of mind we decided to fund this project with our digital agency. A decision which was not the right one at the end.
After 1 year of development (from 2009 to 2010), we deployed live Subtill.com. During this development period, 2 competitors went also live, Vestiaire Collective and Vide Dressing (since bought by LeBonCoin). Etsy was still not so popular in France at this time.
The first few weeks were not very convincing… Despite an excellent job by our press relations agency (Pietri Publicis Consultant), store creations and orders did not take off as we expected.
The profitability of a marketplace is based on a mass business. Our margin is based on a commission (15%), so the business volume must be massive.
In this kind of situation you are thinking "Hell fu** what did I do wrong"!
It is surely the project I learned the most from mistakes. We were (too) confident about what we were building, what features we wanted to offer to our users.
But it was our vision and not what our users were expected to have. We did not do any user interviews before prioritizing our developments and defining our MVP (Minimum Viable Product).
For the first version of the platform we decided to develop some features useless for the users: a design and fashion online magazine (yes please, in addition to the marketplace), a personal blog feature for each user account created, a marketplace available in french, english and spanish.
We were just going at the opposite way of what we were supposed to do: create a marketplace to sell and buy fashion products. Nothing more!
In 2012 the marketplace was still not profitable. We were out of money and we did not find the right investors for a funding. We decided unfortunately to end the story of Subtill.com.
What I can retain from this experience:
– prioritize your developments, you have to have a clear strategic vision.
– understand first who are and what want your customers: meet them, talk with them. Better to take few hours today that killing your business few months later.
– build your business step by step (e.g. new features, new markets)
– test and validate what you are doing one by one.
– be surrounded by mentors with years of experience in startups.
– raise money as much as possible to build the strongest MVP (minimum viable product) and to hold at least 1 year without being profitable and by growing as faster as you can.
2012, my first international experience. Activasport – Part 2/2
After leaving the digital agency, I decided to go back to Activasport. My goals were to open the online-shop in english and building an "omnichannel" company. It was a great strategy we were very proud of it and our customers liked it!
We were able to consolidate all offline and online data (customers, purchases, returns, loyalty points) and automatically feed the out-of-stock products from online-shop with the stock from stores.
Only few companies were able to have this omnichannel strategy at this time.
We were also testing "Private sale" with discontinued products. An excellent opportunity to sell more (with lower margins) but but especially to reach new customers we did not have. Customers looking for promotions only.
The first tests were convincing, but in my opinion we did not push this new source of income far enough to make it independant. On one hand, sales of "new" products were slowing down, on the other hand, sales of discontinued products were taking off with a double-digit increase.
So why didn't you push + these private sales?
We thought that these new sales would cannibalize our sales of the new products, damage our image with our customers, impact negatively our purchases with brands (you can't just buy "end-of-life" products with brands like Salomon, Adidas. You must also buy a minimum amount of new products).
At the same time new competitors were coming, major foreign online-shops were opening french version (e.g. Wiggle.co.uk, 21run.de), french online-shops like I-Run.fr was booming and our dear friend, Amazon marketplace, was becoming a "Tornado"! It became an easy game for customers to compare and choose the cheapest products within those online-shops. We were now selling same products.
In 2016, the challenge to grow further Activasport was harder and harder, and started to impact our private life (work more but for which goal?). We were convinced that it was the right time to sell the online-shop and store (if you go around Lyon, Bourg-en-Bresse or Aix Les Bains and looking for running products, please have a visit to RunAlp !)
What I can retain from this experience:
– keep an eye on your competitors from abroad and from marketplaces (look what products are on sale in other countries and you can sell on your market).
– be bold to create new sales channels if you have an opportunity (test and validate your strategy first).
– push as far as you can your omnichannel strategy if you have brick and mortar and online-shop (e.g have a look on Mister Spex case study, a german optician with a powerful omnichannel strategy)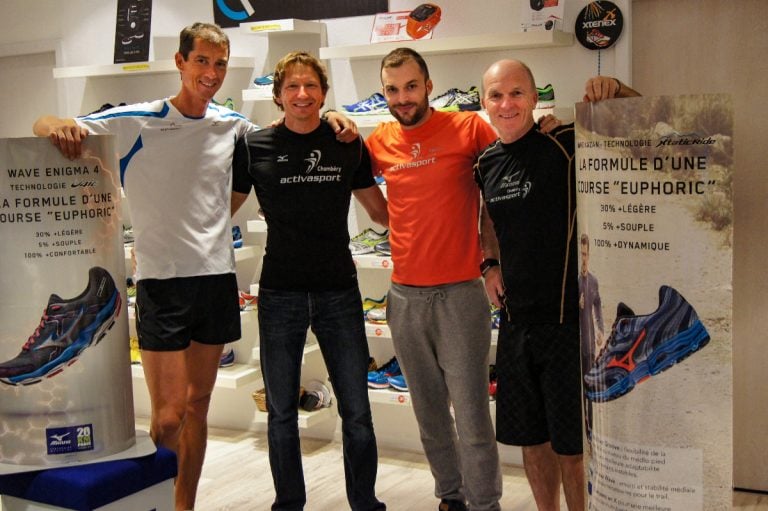 2015, joining an international company. Chantelle Lingerie.
My first company I am working across multiple countries for a portfolio of 6 brands: Chantelle Lingerie, Darjeeling, Livera, Femilet, Orcanta, Passionata. I joined the Digital Lab of the group (entity dedicated for eCommerce) in Berlin as Product Owner, 2 years later as Senior Product Owner and beginning of 2019 as Head of Product with a team of 5 Product Owners.
Those years were awesome to develop new skills and consolidate others. With 8 international online-shops to handle you are learning every day something new I can resume with the following key points:
"My goal is to build my plan, build my vision and explain clearly how I will reach it successfully"
Phase 1 > Analyse:
– From inside: "I know who are my customers, what they want, the problems they are facing. I understand the business goals of my online-shop (OKRs)".
– From outside: "I know my competitors' products like I know my own products. I know what is going on within the ecommerce market (new technologies, new rules…)"
Phase 2 > Prioritize: "I know how to sequence projects and how to balance quick wins + features developments (offense projects) vs reducing technical debt (defense projects)".
Phase 3 > Communicate: "I can easily convince stakeholders and managers about my choices by using data, insights, beliefs, surveys, user interviews. I share the status of the project continuously with all stakeholders to make sure the goals and the vision are aligned with business expectations."
Phase 4 > Execute: "I know how to simplify the execution to get 80% of the value out of the feature with 20% of the effort. I do whatever is necessary to make things happen".
Phase 5 > Measure and forecast: "I am able to measure and foresee the benefits of a new feature or project released. I learn from deployments for future prioritization"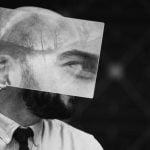 With the objective for sharing with you all these experiences in details, we will now both take up your challenges and trigger the right move that will strongly increase your personal and professional ambitions!